Meet our Physical Therapists!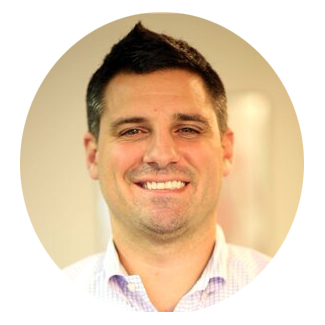 Dr. Frank Ruggiero
Dr. Frank J. Ruggiero received his doctoral degree in physical therapy from the University of the Sciences in Philadelphia in 2004. Upon graduation, Dr. Ruggiero honed his physical therapy skills working in a variety of settings including outpatient care, acute care, rehabilitation and home care. Dr. Ruggiero has attended various postgraduate courses with McKenzie, and NYU postgraduate continuing education in orthopedics and manual therapy.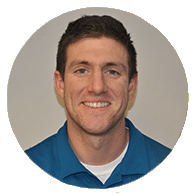 Dr. James Higgins
Dr. James E. Higgins received his doctoral degree in physical therapy from Nova Southeastern University in 2015. While in Physical Therapy School, Dr. Higgins gained Physical Therapy experience by completing various internships in the general hospital setting at Franklin Hospital, the nursing home setting at Townhouse Center for Rehabilitation and Nursing, and the out-patient setting at Metro Physical and Aquatic Therapy. After taking in each Physical Therapy setting and earning his doctoral license, Dr. Higgins found a primary interest in out-patient care.
What does Physical Therapy treat?
Back and Spine Conditions
Our Physical Therapists at UNITY Chiropractic Wellness specialize in treating various back pain and spine conditions utilizing a combination of back pain treatments and manual therapies.
+ Common Back and Spine Conditions
Lower back pain
Neck pain
Mid back pain
Sciatica
Post laminectomy syndrome
Facet joint syndrome
Myofascial pain
Degenerative disc disease
Herniated disease
Kyphosis
Scoliosis
Spinal infection
Spinal stenosis
Spondylolithesis
Spinal arthritis
Nerve impingement
Pirformis syndrome
Sacroiliac joint dysfunction
Thoracic sprain
Upper Extremity Conditions
Conditions and injuries of the shoulder, wrist and hands are commonly seen at UNITY Chiropractic Wellness. Our team of top Physical Therapists will work with you to diagnose and treat your condition.
+ Common Shoulder, Arm, Wrist and Hand Conditions
Rotator cuff
Arthritis
Tendonitis/Bursitis
Impingement
Frozen shoulder
Shoulder sprain
Hand/Wrist/Elbow
Tennis elbow
Golfers elbow
Bursitis
Ulnar neuropathy
Carpal Tunnel
Trigger finger
Knee Conditions
Our doctors at UNITY Chiropractic Wellness specialize in treating various knee pain conditions and knee injuries.
+ Common Knee Pain Conditions
Meniscus tears
ACL/MCL
Patellar tendonitis
Bursitis
ITBS
Achilles tendonitis
Shin splints
Other Conditions
Some of the other most common conditions treated at Unity Chiropractic Wellness are listed below. If you don't see your condition listed, or have a question, please contact us.
+ Other Conditions
Plantar fasciitis
Ankle instability
Tarsal tunnel syndrome
Sports injuries
Headaches
Coccydynia
Neuralgia
Phantom limb pain
TMJ disorders